6th annual Piano Festival at Sea
on Le Bougainville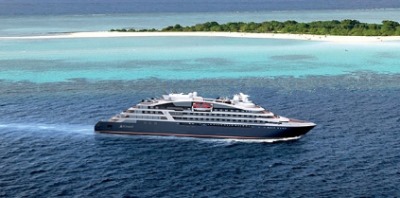 6th annual Piano Festival at Sea
In partnership with RADIO CLASSIQUE, with the exceptional presence of Alain Duault.     
Set sail with PONANT to discover the treasures of the Amalfi coast, Sicily and Malta, on an itinerary connecting Civitavecchia and Palermo.
During this
...

Embark on a luxury cruise aboard one of the Ponant ships for an exclusive and different experience of sea travel. Combining exceptional itineraries and 5-star hotel services, our French-style cruises are designed to offer you excellence.
For over 25 years, our luxurious ships have been calling in mythical ports and little-known anchorages only accessible to smaller ships. As the leading provider of high-end expedition cruises, we also offer sunny short breaks in the heart of the Medit
...